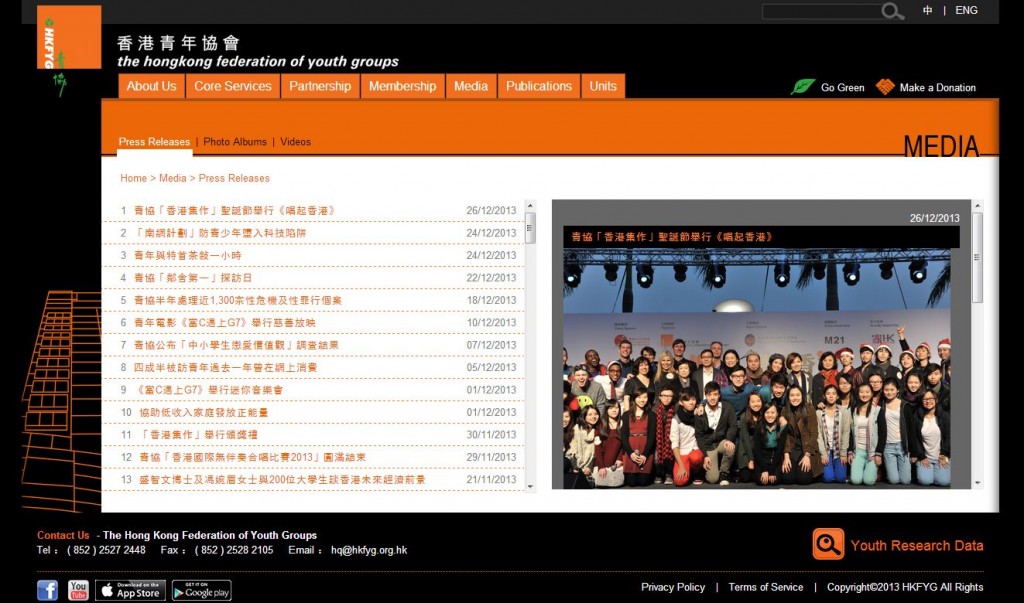 Police and the Federation of Youth Groups have launched the Project iSmart crime prevention .
It uses education and early intervention to prevent young people from falling into cyber traps.
The education component will include short films based on real-life stories, which will be uploaded to the Youth Law website. They will also be broadcast in public places to raise awareness.
The project provides an early intervention service for people under the age of 24.
Apart from responding to reports, Police will identify potential victims during their day-to-day duties. After obtaining their consent, the victims will be referred to the project's youth workers for assessment and follow-up action.
The referral service will be provided in Tsuen Wan and Kwai Tsing Districts from January 1 for a six-month trial. The service might then be extended to other districts.
警方與香港青年協會今日(12月23日)合作展開「南網計劃」,為24歲以下的科技罪行受害人或可能受害人提供轉介及輔導服務,防止青少年墮入科技罪案陷阱。
計劃分為教育和及早介入兩部分。教育方面,警方新界南總區與青協定期製作以真實個案改編的短片,上載至「青法網」,並在區內公眾地方安排播放,以提高青少年的防罪意識。
及早介入方面,警方接到涉及24歲以下科技罪行受害人的案件,或在執勤時遇到可能成為科技罪行受害人的青少年,如獲他們同意,會轉介予社工評估和跟進。
轉介機制明年1月1日起在荃灣及葵青警區試行六個月,檢討後再考慮在新界南總區內其他警區推行。
source: http://www.news.gov.hk/en/categories/law_order/html/2013/12/20131223_185054.shtml
source: http://www.news.gov.hk/tc/categories/law_order/html/2013/12/20131223_185054.shtml